Becoming a Full-Time Freelance MUA
Haley Stefancis, owner @haleystef_mua on Instagram shares her day-to-day as both a MAC employee and freelance makeup artist on her journey to self-employment.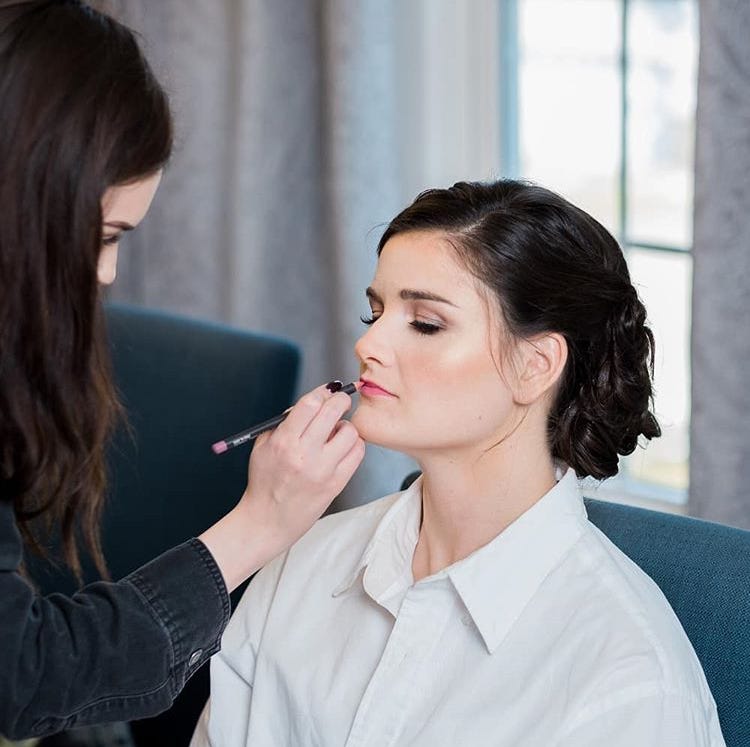 Haley attended the London School of Makeup in 2017 earning eight different certificates during her time there. The experience allowed her to sharpen her skills and work with a diversity of people.
Currently you can find her working for MAC Cosmetics in Monroeville, PA and "freelancing on the side" applying makeup daily and continuously educating herself so that she is always up to date on the newest products, trends, and techniques. She says,
"In the beauty industry you are always learning".
I managed to catch some time in between Haley's busy schedule to ask her some questions about her day-to-day.
---
What does a day as mua look like for you?
Normally the morning of a shoot or wedding I wake up very early to make a strong cup of coffee and do one last check-through of my makeup kit. I normally pack everything the night before but I like to have peace of mind before traveling to the location. Once I arrive I set up my station and wait for my first client to be ready!
What is your favorite part of your job?
My favorite part of being a makeup artist is seeing the joy on someone's face once they look in the mirror. I love making people feel confident and truly the best version of themselves.
Why do you choose to work for yourself?
As of right now I do have a part time position at MAC as well as freelancing on the side. My goal is to eventually be able to fully support myself freelancing. When you work for yourself there is a real feeling of independence and accomplishment that comes with every booking.

"Freelancing validates me as an artist and as a business woman".
What are the most difficult parts about starting your beauty business?
In the age of Instagram there is a lot of competition and plenty of girls who have the same dream as you. Sometimes it's difficult when you start comparing your success or talent to that of others. You have to constantly hustle, believe in yourself, and work hard to build a good clientele and reputation. You have to stay motivated.
How have you worked to overcome these difficulties?
I try to always let my passion drive me. Whenever I start to doubt myself I remember why I got into this industry in the first place and that I have something unique to offer people. Sometimes you have to put your blinders on and just focus on you and your business and making it the best it can be.
What advice would you give other young aspiring mua who want to freelance?
My two very cliche but true pieces of advice are:

1) Practice makes perfect.

2) Hard work pays off.

Refine your skills, give great customer service, always strive to improve, and market yourself as best you can!
---
Anyone who mentions this article when booking can get $10 off one makeup service.
---
Organize and manage all your beauty bookings in one place with Pairi.
Process payments/deposits online, send automated reminder texts, and allows you to create personalized promo codes/discounts.
Start building your free booking site within minutes and link it in your social media so clients can easily book with you 24/7: pairi.app
#NoCreditCardRequired